Air Conditioning Installation, AC Installation & Air Conditioner InstallationNevada City, CA, North Auburn, CA, Penn Valley, CA, Alta Sierra, CA, Grass Valley, CA, Auburn, CA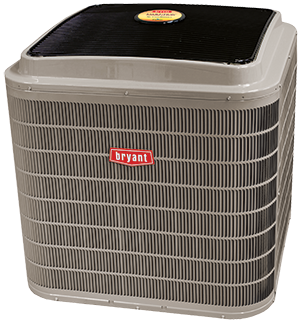 When it's time to upgrade your summer comfort, trim down on monthly cooling costs, and improve the health and usability of your home, you've got high expectations for your new air conditioner.  The dedicated professionals from A & A Heating have the qualifications, experience, and resources to achieve your goals and provide seamless completion of your project.  Partnering strict sizing and implementation procedures with premier products and conscientious job performance, A & A Heating delivers greater reliability, longevity, efficiency, sound levels, and overall satisfaction from your investment.  And that's only the beginning.
Call today for accurate A/C installations!
Established in 1960, with three generations of proven history in Grass Valley & surrounding areas, A & A Heating recognizes the importance of every detail.  We not only explain options, offer helpful recommendations, and custom design a system tailored to your specific needs, we handle the entire installation project with care and expertise.  We minimize the disruption of your daily life with flexible scheduling, quick turnaround, and protection of your home.  There's no damage, no mess, or debris left behind.  At completion, we'll make sure you understand the operation of your new cooling system and all features.
For an air conditioner installation you can count on, trust A & A Heating!Air Conditioning Installation & Replacement in Nevada City, CA & The Surrounding Areas
Specializing in Bryant brand cooling systems, we offer a comprehensive line of industry-leading air conditioners, ductless models, and heat pumps to answer any challenge.  A & A Heating is here to enhance comfort, convenience, and cost-savings for home and business owners throughout Nevada City, CA, Grass Valley, CA, North Auburn, CA, Auburn, CA, Penn Valley, CA, Alta Sierra, CA.
Air Conditioning Installation, AC Installation, Air Conditioner Installation, AC Replacement, HVAC Installation in Nevada City, CA, Grass Valley, CA, North Auburn, CA, Auburn, CA, Penn Valley, CA, Alta Sierra, CA
Air Conditioner Installation • Air Conditioning Installation • AC Installation