Air Conditioner Service, Air Conditioning Service & AC Service

Grass Valley, CA, Alta Sierra, CA, Auburn, CA, Nevada City, CA, Penn Valley, CA & North Auburn, CA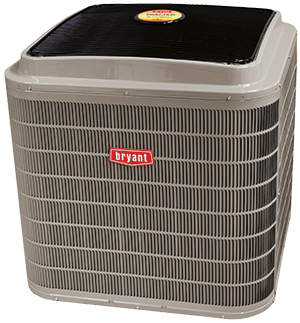 Living in Grass Valley & surrounding areas, your air conditioner carries a heavy workload. Yearly service from A & A Air Conditioning Heating & Sheet Metal keeps your essential equipment operating in peak condition. Our team of technicians is fully licensed and insured, highly trained, and updated with evolving industry advancements, ensuring that every call is answered by a qualified professional. We utilize strict service procedures to deliver maximum results from your investment, and are well-versed in all makes and models of cooling equipment, including ductless units and heat pumps. With a fleet of radio-dispatched trucks, leading-edge diagnostics, and complete inventory of quality replacement parts, A & A Air Conditioning Heating & Sheet Metal provides convenient appointment times, punctual arrival, and swift turnaround on all services throughout Nevada City, CA, Grass Valley, CA, North Auburn, CA, Auburn, CA, Penn Valley, CA, Alta Sierra, CA.
Professional Air Conditioner ServicesAir Conditioning Service & Tune-Ups in Nevada City, CA & The Surrounding Areas
Specializing in beneficial HVAC services since 1960, A & A Air Conditioning Heating & Sheet Metal is firmly established as a trusted resource for all of your comfort needs. We've customized our preventative maintenance to combat the wear and tear of long hot summers and months of sitting idle. Through meticulous cleaning, adjustment, and troubleshooting, we ensure greater reliability, efficiency, and extended service life. We save you time and money, keep you more comfortable, and deliver complete peace of mind. Contact A & A Air Conditioning Heating & Sheet Metal at (530) 798-4350, and we'll take expert care of your cooling system, delivering rewards that will continue to add up, month after month, year after year.
Call A & A Air Conditioning Heating & Sheet Metal for all your air conditioning service needs!
Some benefits of comprehensive maintenance performed by the experts from A & A Air Conditioning Heating & Sheet Metal include:
Energy Efficiency – A dirty air conditioner will struggle to achieve and maintain thermostat settings, resulting in lengthy run times, and higher energy bills.
Comfort – When dirt, dust, and debris clogs the inner workings, the result is insufficient cooling, inadequate dehumidification, and inferior overall comfort.
Property Damage – When issues such as leaks or overflow go unnoticed, damage can become extensive.
Air Quality – Without regular cleaning, mold, mildew, and bacteria thrive in the damp interiors of cooling systems, introducing harmful spores into breathing air.
Repair Costs – Seasonal inspection catches minor issues, preventing sudden malfunctions and possible system failure.
Service Life – A cooling system that is properly maintained, in peak condition, will not only perform better, but last significantly longer.
Warranty Requirements – The majority of manufacturers require a record of professional service for continued coverage.
HVAC Service Auburn, CA | AC Service Penn Valley, CA | Air Conditioner Service Nevada City, CA
Air Conditioner Repair

∴

A/C Repair

∴

A/C Service

∴

Air Conditioning Repair

∴

HVAC Service ∴ Penn Valley, CA ∴ Alta Sierra, CA ∴ North Auburn, CA
A/C Repair

∴

A/C Service

∴

Air Conditioning Service

∴

HVAC Repair

∴

HVAC Service ∴ Penn Valley, CA ∴ Auburn, CA ∴ Alta Sierra, CA