Air Conditioner Repair, Air Conditioning Repair & AC RepairGrass Valley, CA, Auburn, CA, North Auburn, CA, Alta Sierra, CA, Penn Valley, CA, Nevada City, CA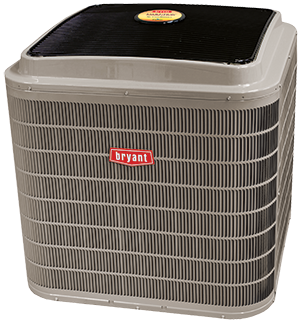 For air conditioner repair throughout Grass Valley & surrounding areas, A & A Heating is proven reliable.  Since first opening, our doors in 1960, A & A Heating has continued to raise standards of customer service.  Through superior job performance and customer satisfaction, we've built long-term relationships and continue to expand, based on recommendations.  A & A Heating combats the stress and disruption of cooling malfunctions with straightforward, affordable, and convenient repair service.
Don't wait for A/C repairs!
Our expert team is on call, 24 hours a day, 365 days a year, never leaving you stranded without a working system, or waiting for a tardy technician. Expect our radio-dispatched trucks to arrive right on time, and because we are equipped with leading-edge technology and a complete range of quality replacement parts, we most often resolve even complex difficulties in a single visit.
For dependable air conditioner repairs, call A & A Heating today!Air Conditioning Repair in Nevada City, CA & The Surrounding Areas
A & A Heating services all manufacturers of cooling equipment, from central air to heat pumps and ductless units.  Our technicians are highly trained, remain current with industry advancements, and get to the bottom of all problems quickly.  With conscientious troubleshooting, we address the system as a whole, catching potential threats to efficiency, reliability, longevity, and capacity.  The result is a cooling system that will meet demand, keep you comfortable, and provide sustainable operation.  Contact A & A Heating with total confidence, and our licensed experts will work tirelessly to exceed expectations.  We solve problems for our valued customers across Nevada City, CA, Grass Valley, CA, North Auburn, CA, Auburn, CA, Penn Valley, CA, Alta Sierra, CA.
Air Conditioning Repair, AC Repair, Air Conditioner Repair Company, HVAC Repair in Nevada City, CA, Grass Valley, CA, North Auburn, CA, Auburn, CA, Penn Valley, CA, Alta Sierra, CA
Air Conditioner Repair • Air Conditioning Repair • AC Repair